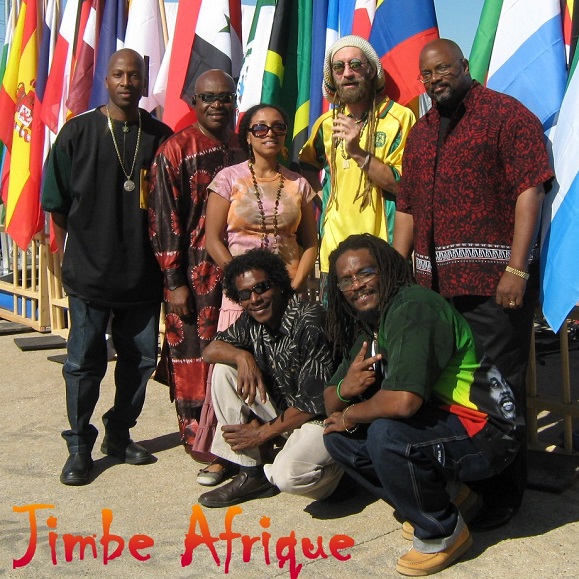 Afrikan

 

/

 

World Pop
Afrobeat, JuJu, Highlife, Soukous, Makossa, AfroFunk, AfroJazz
Jimbe
 Afrique
is a unique group of Afrikan, Caribbean and American musicians, playing a unique mix of Afrikan styles and riddims, from Afrobeat to Afrofunk, juju to soukous, all inna Worldbeat mix with an Afro-jazz vibe.
They have performed internationally at world, jazz and reggaemusic festivals, Afrikan and multi-cultural gatherings, schools, colleges, corporations, trade shows, travel shows, conventions, etc…Locally, conferences on diversity, for the Dallas Black Chamber of Commerce, Dallas Afrikan Association,
Ghanian Association, Afrikan Women's Society, for the touring production of "The Lion King", Dallas World Aquarium,
the Dallas and Ft. Worth Zoos, etc…
They perform in traditional Afrikan costumes, with authentic drums and instruments, and the option of up to 12 Afrikan dancers.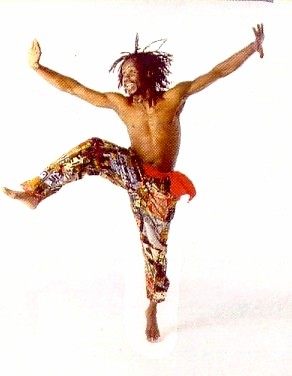 You will feel the natural, ital riddims of Afrika !!!
Songlist
Players of Instruments
Ndanda Kosovo – Vocals (Zaire)
Jimbe – Keyboards, vocals, percussion, djembe
Tomi Tamakloe – Vocals, Guitar (Ghana)
S-ankh Rasa – Afro-percussion, kora, djembe, vocals (Senegal)
Moussa Diabate – Djembe, Talking Drums (Guinea)
Ira Bassett – Trumpet
Christof Ouna- Saxes, Flute (Cameroun)
Ras Richi – Bass (Cameroun)
Menkiti – Drums (Nigeria)