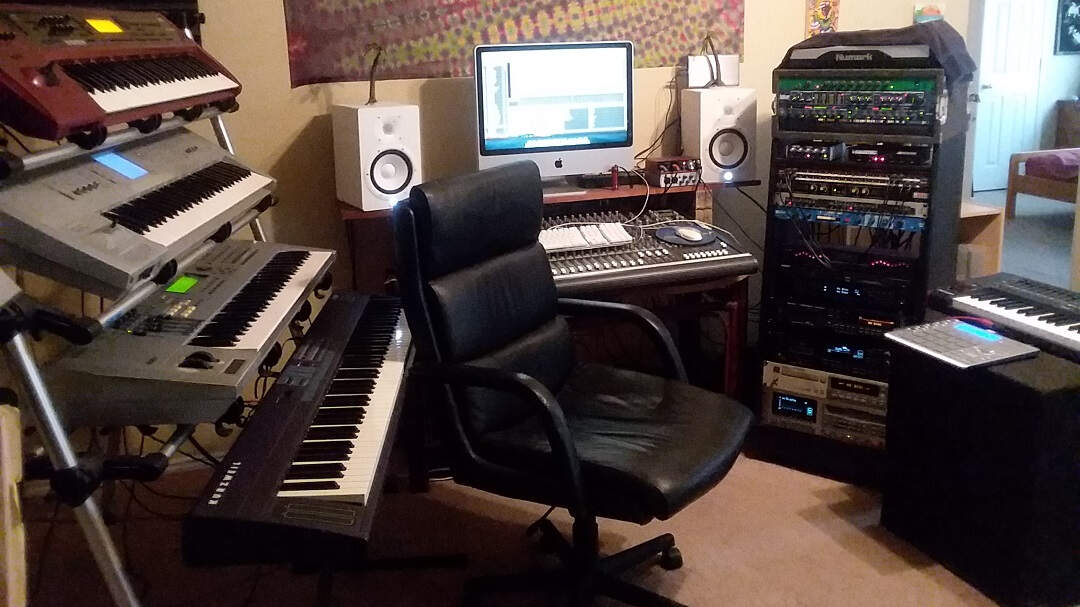 World Beat Studio is a professional recording studio
located 25 miles east of Dallas, Texas,in a free, quiet, country setting.
Owned and operated by Jimi Towry, an original world musician
and producer with an expertise in Reggae, Worldbeat, Afrikan,
Latin, Jazz, and other global music.
The focus is on the music and giving the artist a relaxed vibe,
inspiring atmosphere and a comfortable environment to create
and perform their music to fulfillment of their vision and spirit.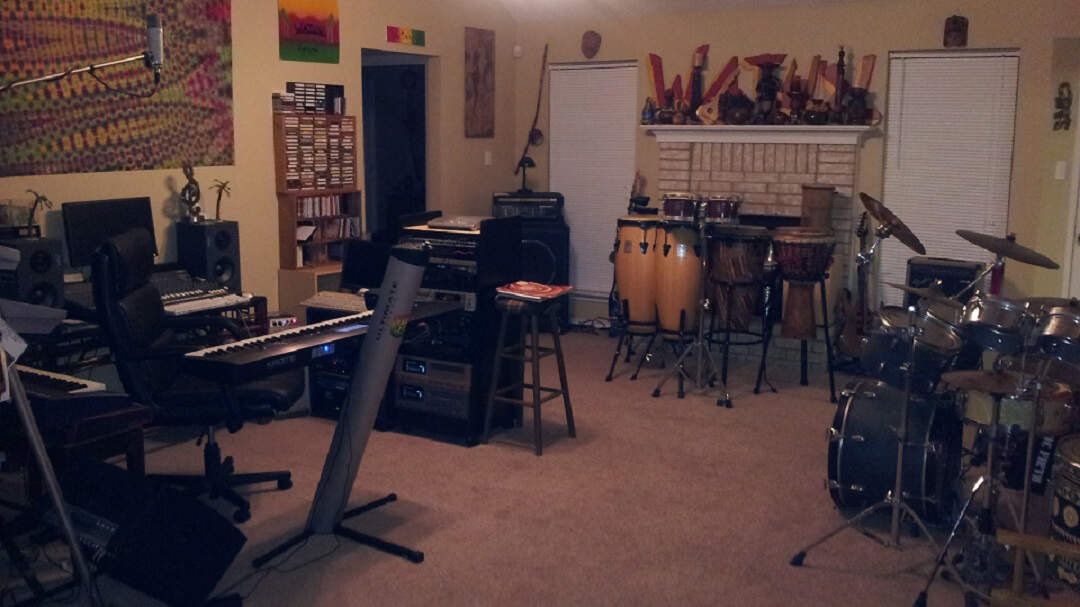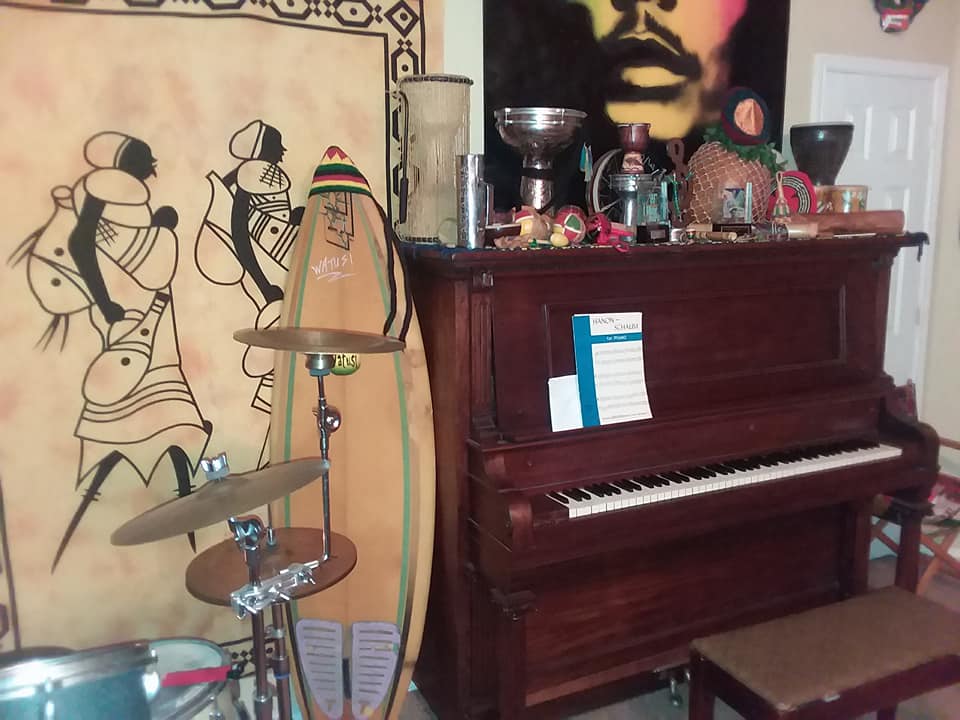 Projects from demos to full CD production, jingles, video and film projects.
Pro staff musicians/ vocalists available for any project.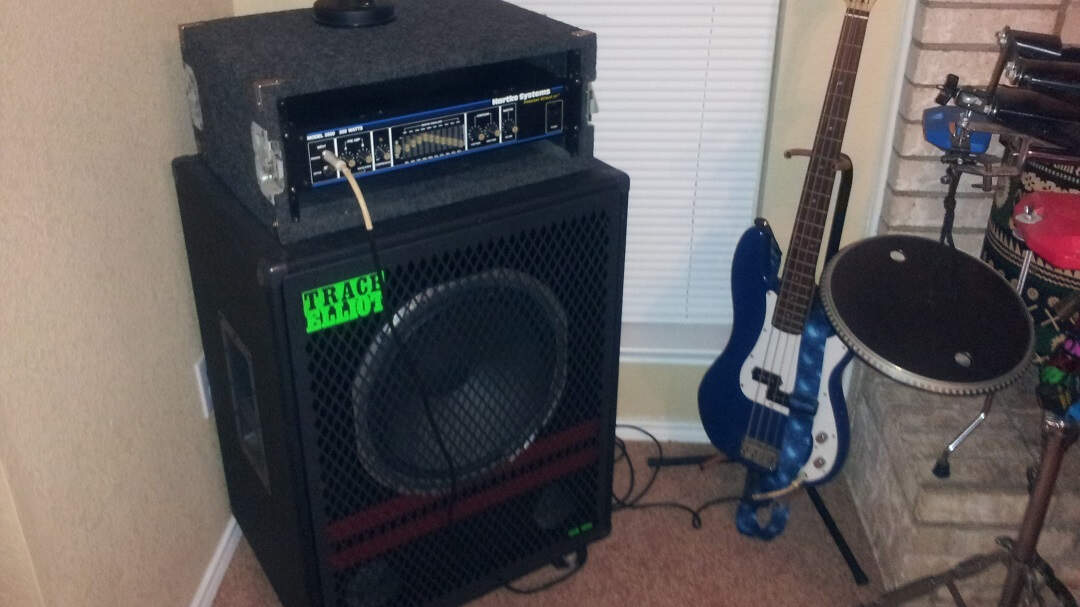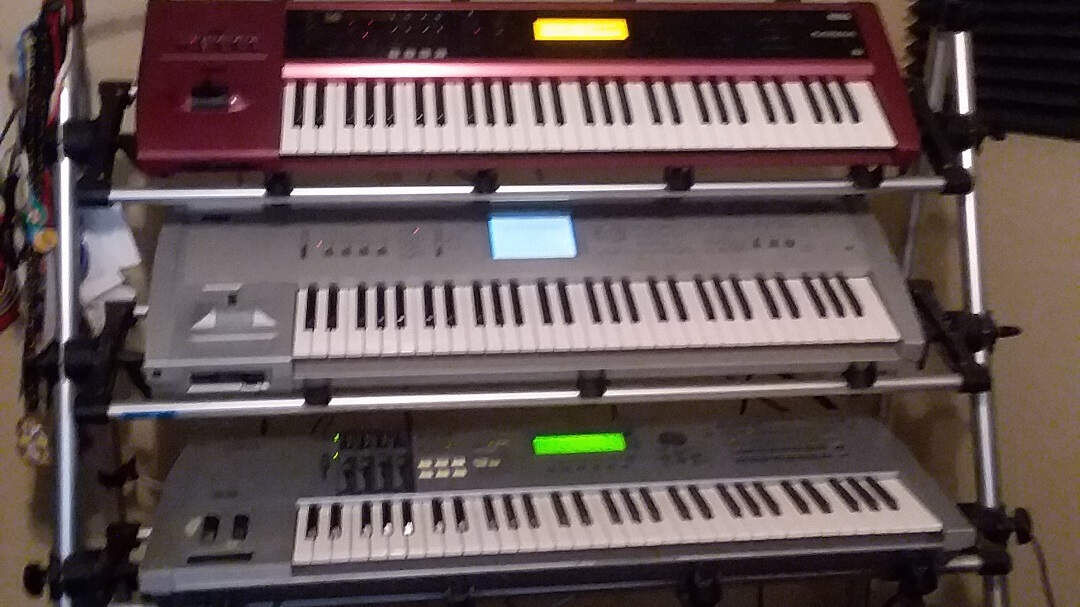 Studio Gear:
Mackie 32 channel mixing console
Mac computer running Logic, Cubase, Ableton
Joe Meek tube preamp and compressor
DBX compressors
Reverbs – T.C. Electronics, Lexicon, Alesis
misc. microphones
QSC amps
Tascam Pro CD recorder, Tascam DAT recorder
Tascam cassette
Sony Minidisc, ADAT
Yamaha studio monitors
MIDI
Mac / Apple Logic and Vision
Korg Krome, Triton, and Karma keyboards
Kurzweil SP88 piano, keyboard controller
Yamaha Motif and MX-49
Voce Micro B organ module
Novation Kbd. controller
Akai MPC Studio Drums/Sampler
Alesis DM5, SR16, HR16 Drum machines
Nanobass thru Hartke amp and Trace Elliot cab
Instruments
Kurzweil, Korg, Yamaha and Roland keyboards
Novation Impulse Kbd. controller
1953 Gretch drumkit /Zildjian cymbals
Trace Elliott bass enclosure w/
Hartke 3500 head
Fender guitar amp
Acoustic piano
Fender p-bass
Ibanez el. guitar
Alvarez Classical guitar
Ukulele
LP bongos, congas, timbales
Miscellaneous percussion, djembe, kora, balafon, shakere, berimbeau
Afrikan, Latin, Tahitian, Middle Eastern drums